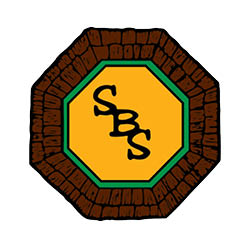 Back in 1952, Anchorage was a very different place than it is today. The population had just passed 30,000 and the intersection of Tudor Road (or 44th Avenue as it was called then) and Minnesota Road was a dirt crossroads in the semi-wilderness of Spenard. The Alaska Railroad tracks ran nearby, however, the lifeline for most of the freight coming into Southcentral Alaska at that time.
George A Lagerquist and A.J. Johnson selected this site for the first Spenard Builders Supply, which opened with three employees and sold primarily lumber and plywood. In the 50's and early 60's Anchorage was experiencing one of its "boom" periods in both the public and private sectors. In particular, the military was expanding its presence in Southcentral, which had begun in earnest during the Second World War, and the population was growing rapidly. In fact, the population would more than triple, to over 90,000 people by 1962!
In 1964, the Good Friday Earthquake, one of the largest recorded quakes in history, did extensive damage to SBS facilities and much of the rest of Southcentral Alaska. The store opened for business the next day, and helped Alaskans rebuild their homes and lives. Only three years later, disaster struck again as fire destroyed the entire SBS facility, including warehouses, offices and inventory. Once again SBS managed to open for business the next day in two small salvaged cabins.
In 1978, Lanoga Corporation purchased SBS and several other building supply stores in Anchorage and Fairbanks. SBS prospered in the ensuing years with statewide growth and the development of manufacturing services. In 2015, Spenard Builders Supply was acquired by Builders FirstSource, creating a more diversified company with enhanced scale and improved geographic footprint. The collective strength creates unmatched national market coverage with local focus, benefiting both multi-regional production builders and small contractors.
Today, we continue a long legacy as a proud essential business. Our doors have remained open to protect Alaskan homes and we are committed to serving our communities. With a hard-working, selfless and dedicated team, Spenard Builders Supply continues to play a role in building Alaska.
From remote cabins to big-city high rises, schools to apartment buildings and everything in between. We can design your kitchen, deck or roof truss, build custom windows or countertops, and deliver to your job site, no matter where your are in Alaska. Our strength is our relationships with our customers, and our willingness to "go the extra mile" to get your job done.